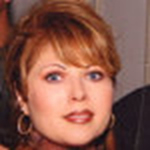 I am Terry Barnes, founder of Tecajo Designs. I grew up with a love for fashion and a particular interest in jewelry. I am a native of El Paso, Texas -- a historical city with some of the oldest missions in the country. El Paso is home to a river that divides two countries and a diverse population. It is in the middle of a desert landscape whose dry beauty is a source of inspiration for some of my pieces.
Tecajo Designs features handcrafted artisan jewelry. Most pieces are one-of-a-kind with designs ranging from simple elegance to elaborate statements. By combining the natural beauty of stones, pearls, shells, crystal, and glass with chain, pendants and different metals, the designs are bold, original, colorful, and outrageous.
Tecajo Designs are enigmas of color and unique combinations. The collections of jewelry are designed for women of all ages with creative bracelelets, necklaces, and earrings. You will definitely get noticed, as our designs will draw attention with statement pieces that no one else will have. They are great conversation pieces, too.
Our original jewelry is inspired from the world around us -- specifically fashion and art -- which enhances my creative flows. I marvel at the beauty of natural materials, such as gemstones, pearls, shells and brilliant crystals and glass. Combining gems with a vast array of colors creates a more interesting choice in jewelry and a feeling of living on the edge. This is the driving force for my creativity and passion. Tecajo Designs is a collection of fashion jewelry that easily transitions from casual wear to night wear. The jewelry collection features a unique sense of style and fashion: our handcrafted necklaces are designed to be layered; our collection of earrings are distinctive; and our bracelets are versatile.